Author Archive
Monty Smith has signed on with Rugged Expeditions to produce and perform all the original music played on the new Rugged Expeditions TV show starting in July of 2014. An experienced and talented musician who has performed and recorded with countless celebrities, Monty teams up with his brother Alain who sings and plays guitar and helps write the variety of music found on this new and exciting adventure show. Check out the music tab to hear samples of the songs and to order his music online.
J Alain Smith announces that as of June 10th, Rugged Expeditions logo T-shirts and hats will be available on the website! Men's T-shirts come in all sizes and in green or tan color. Women's are available in all sizes in pink or white color V-neck. You can now own the same T-shirts that the Rugged Expeditions team wears.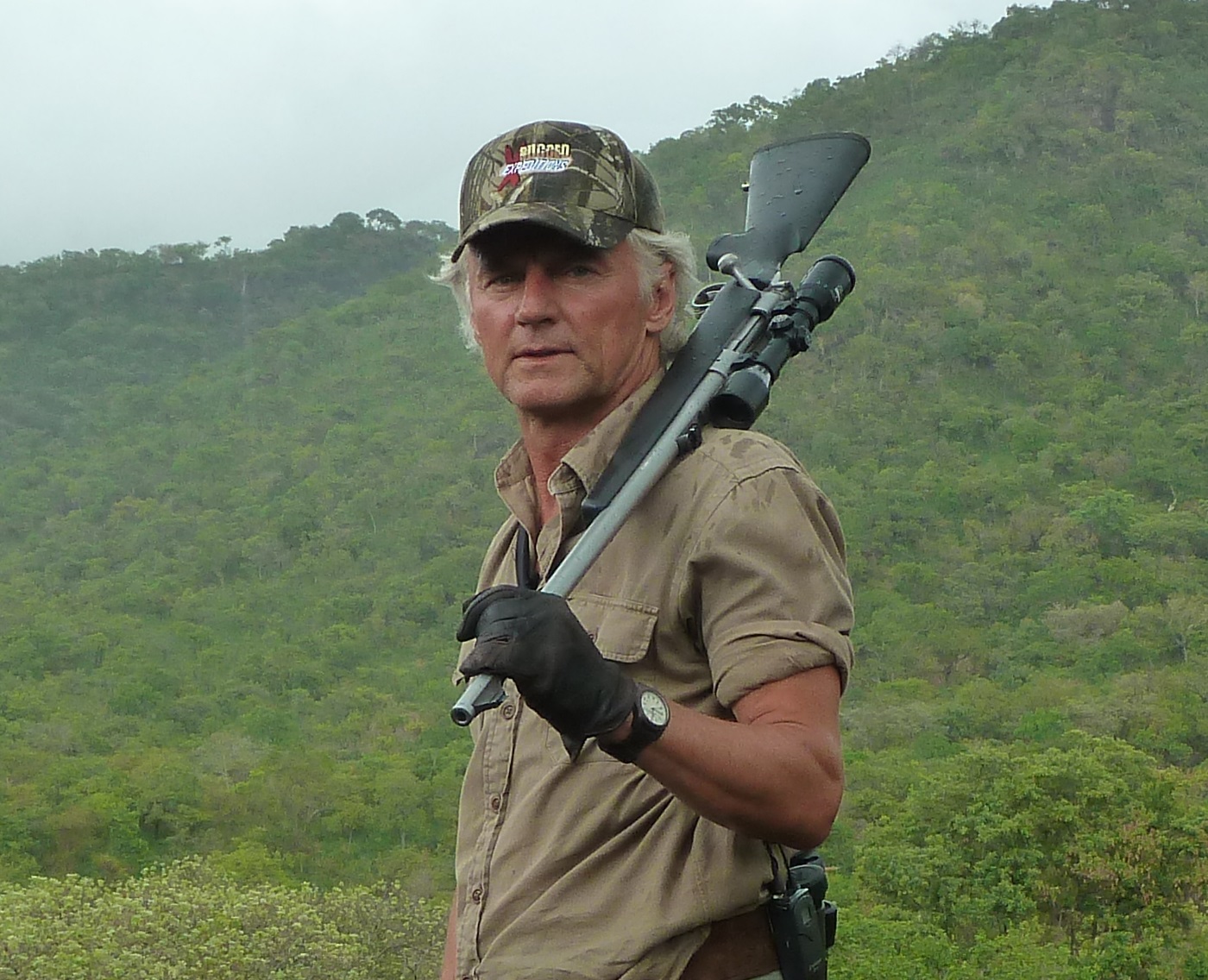 J Alain Smith teams up with the Sportsman Channel to air his new TV show Rugged Expeditions. The show features hunts from around the world, original music written and performed by Alain and his brother Monty Smith and a humorous outlook on what it's like to hunt over 250 days a year. The first season has adventures to such exotic locales as Pakistan, Tanzania, Mexico, Russia, Turkey, Liberia and Cameroon. Whether it's dangerous Cape Buffalo or the goats and sheep of the mountains of Asia, the thrills never stop!